Electrical qualifications
NIC EIC
We are pleased to be an approved contractor of the National Inspection Council for Electrical Installation Contracting (NIC EIC) for over 50 years.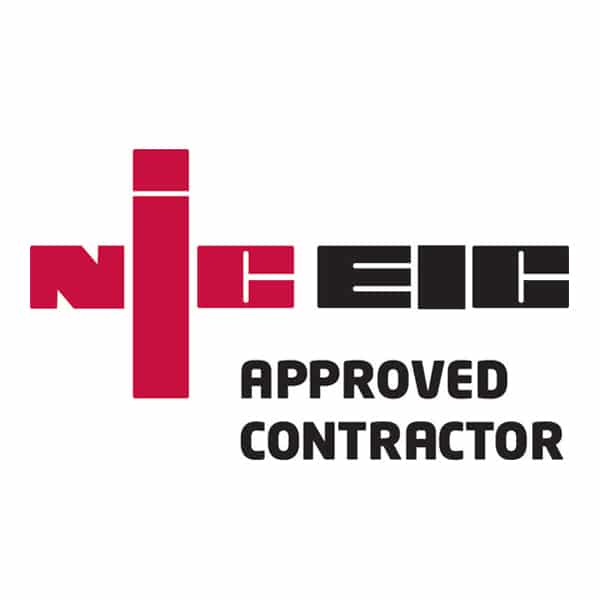 Domestic Installers Certificate (Part P scheme, BS 7671)
The building regulations now require electricians who carry out repair, maintenance and installation work on residential property to hold a current Domestic Installers Certificate.
City & Guilds 2381/2 Requirements for Installations
The City & Guilds 2381/2 is the requirements for Electrical Installations is the standard that all electricians must meet. The assessment is based on the current edition of the building regulations, currently the 17th edition. Holding this certificate shows that the electrician has a good understanding of the regulations and also of what is expected of him as an electrician.
City & Guilds 2391 Inspection, Testing and Certification
City & Guilds 2391 Inspection, Testing and Certification of Electrical Installations is a specialised electrical qualification and one that is highly regarded in the electrical industry. Candidates are trained and assessed in all aspects of inspection, testing and certification of new and existing single and three phase electrical systems.
City & Guilds 2400 Design inspecting & testing
The City & Guilds 2400 is intended for personnel in electrical contracting companies that have responsibility for the quality of the design, specification, installation, and inspection and testing processes. It addresses, in particular, the implications of the Wiring Regulations for Electrical Installations.